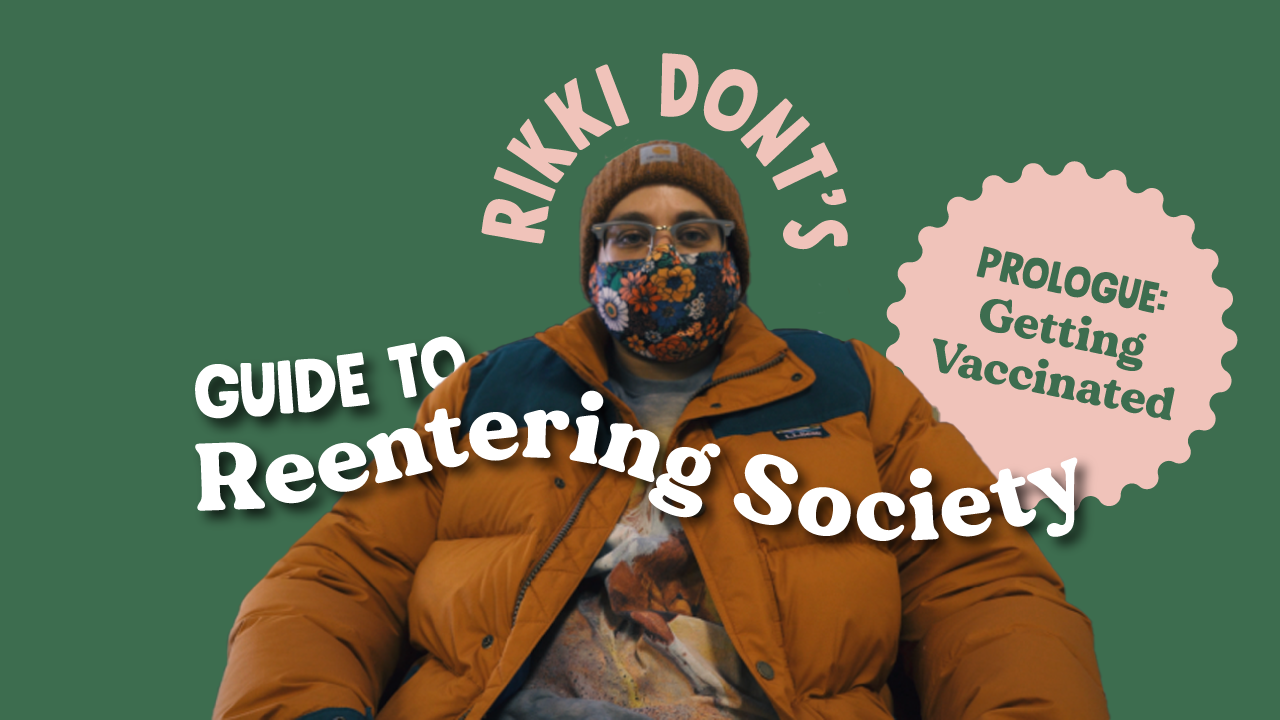 5.11.21
Exploring a Post-Pandemic World with RIKKI DONT
2020 was brutal. For all of us. From that fateful day in March of 2020 till almost a year later, everyone has been hunkered down at home, limiting outside social interactions in a global effort to "slow the spread" of the COVID-19 virus.
Birthdays were missed. Coworkers became Zoom buddies. People had the urge to just start walking around their neighborhood. Grocery store shelves were empty, yet everyone knew someone with a surplus of baked goods that they were more than happy to share. We were all alone together, trapped in a bubble of Tiger King, Hamilton, and eating on the couch while watching those things.
Now, almost a year removed from maybe the weirdest time in a generation, we have a vaccine and we have hope. We can get out of the house now. We can see our friends and family. We can go eat at restaurants. We can go on dates. We can return to almost normalcy.
But it's not totally normal. The effects of the pandemic still loom overhead. Being a homebody for so long, it can be somewhat difficult, shocking, and confusing coming back into this semi-opened world. Luckily for us all, RIKKI DONT is here to show us how to come back.
RIKKI DONT is the former host of RIKKI DONT Does, a travel show in which he visited places outside of Texas for the first time, giving unbiased, raw reactions to his viewers. Unable to travel in 2020, RIKKI DONT was stuck at home handling this most difficult time thinking of what could have been, all the new places he could be visiting, and new foods he could be eating. He longed to help guide people again, but no one was able to travel. So he decided he would help people get out of their homes and back to living. Everyone needs a little help adjusting to the "new normal," and RIKKI DONT is here to help us do just that.
RIKKI DONT's Guide To Reentering Society follows host, RIKKI DONT, as he explores a post-pandemic world, seeing what it has to offer and what it doesn't offer anymore. From getting vaccinated to dining out for the first time, even dating, RIKKI DONT is here to show everyone how he's adjusting to a partially opened public. With a curious mind, big imagination, and an unfiltered vocabulary, RIKKI takes us to the places we haven't been to in a while and does the things we used to do in 2019.
Beyond revisiting old favorites, like all of us, Rik has felt the urge to do something new. After a year of reflection, Mr. DONT looks to gain some new experiences, visit some restaurants he's never been to, and meet some new people.
The world was weird when we left it, and it's even weirder going back into it. RIKKI's embracing the weird, and we all get to watch and learn.
Check out RIKKI DONT's Guide to Reentering Society on Headword's Instagram and YouTube channel. Be sure to like and subscribe so you don't miss an episode!